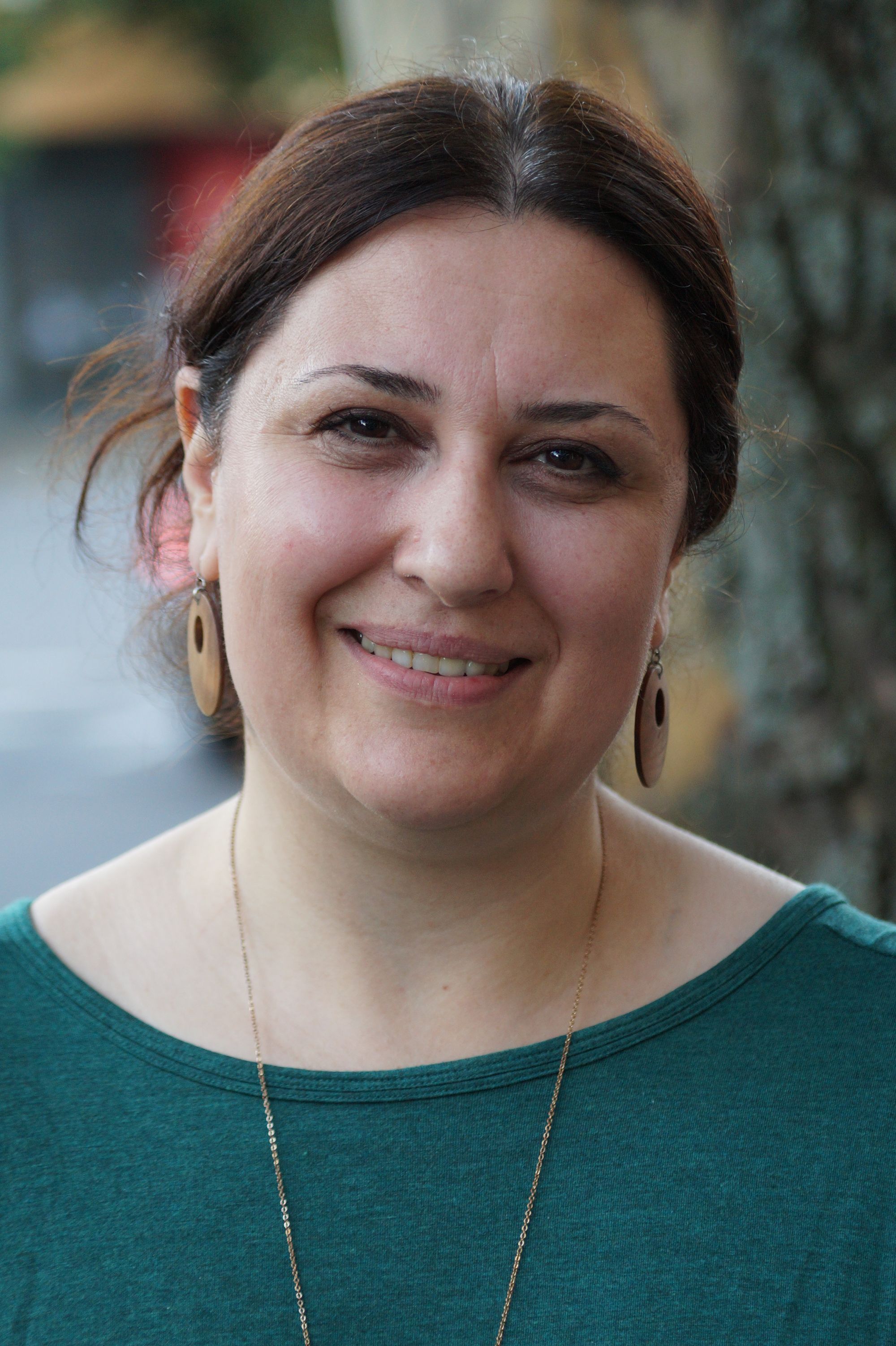 Keeping Al-Husn at Heart: A Syrian Woman's Journey to Germany
Yasmine, the middle child in a family of 9, was born 38 years ago in the village of Al-Husn, mainly known for its historical citadel and the beauty of its nature described by some as one of the most stunning in Syria. Her father was a "concrete finisher", working between his hometown and Saudi Arabia until life's circumstances pushed him to take a job in an "Arab sawmill" and as a cobbler – a profession he learned in Beirut, his grandmother's birthplace. He lived there for more than 25 years before his family was forcefully displaced during the Lebanese Civil War. Little did they know at that time that this would not be their last move.
The beautiful nature of Wadi Al-Nasara, an area adjacent to the Lebanese border and close to the sea, played an important role in shaping Yasmine's personality in the conservative village of Al-Hosn restricted by the limits of its social environment and levels of poverty. The village's general atmosphere is dominated by conservative behaviour, not necessarily linked to religiosity, with a plethora of shrines and sanctuaries surrounding its residents.
Yasmine describes her school years as redundant, as she spent all of her time either at home or at school. A "calm" and diligent student, the young girl was asked to wear the Hijab when still in fifth grade because she was quite taller than her classmates. Although Yasmine was 10 years old, she did look 15; a suitable age for engagement at that place and time; a fact that pushed her to mature beyond her age and created a distance that separated her from her peers.
After her successful school years, she obtained her General Secondary School Diploma (Sciences Branch) with surprisingly low grades. "My mother's janitorial job at school really affected me", she explains, "people around you make you feel that you are inferior to them, even without them intending to." She re-applied for her highschool diploma in order to be able to register as an Arabic Literature major at Al-Baath University in Homs.
After Yasmine's first year at university, where she spent her days commuting between Al-Hosn and Homs for dozens of kilometers, she took the decision to live independently with some of her village friends and colleagues in the city. There, she started working while pursuing her studies: first as a secretary answering phone calls and greeting guests, then as a saleswoman in a perfume shop, and finally as a sales representative – a job she describes as "terrifying" as she had "to hop from door to door and sell goods to strangers. I was both scared and inexperienced."
During her university years, Yasmine realized that one does not know his or her true potential as a result of social screenings and stereotypical images that force an individual to view himself or herself incorrectly. Based on this reflection, she completed a number of computer skills courses and tried her luck at other jobs. However, working in parallel to attending university delayed her graduation until the year 2010. Following that, she applied for a Master's degree in Linguistics and was over the moon when she got accepted into the program. She completed her first year successfully before the Syrian Revolution started directly afterwards.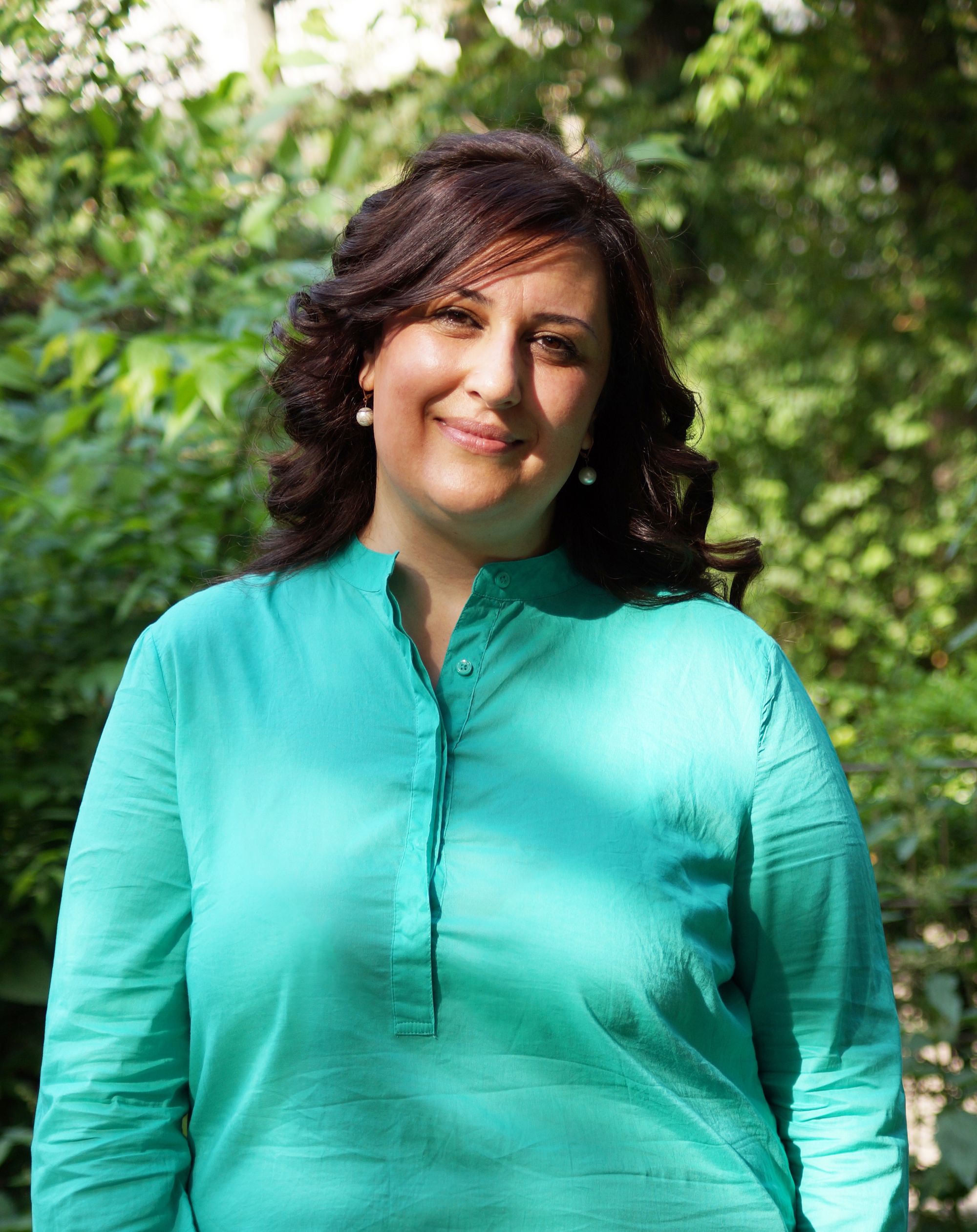 The young woman had to leave her home in the neighborhood of Al-Khalidiya in Homs, three months after March 2011, when the situation worsened and violent conflict broke out. She returned to the village of Al-Husn before being soon displaced with her family to Al-Suwayda, where her brother was a volunteer in the army.
Six months later, her father and two of her brothers were arrested based on a report from Al-Husn which stated that they had vandalized schools and taken up arms. In reality, they had openly participated in the demonstrations there against the Syrian regime.
At that time, Yasmine was working in a local newspaper alongside her modest support of relief groups for the displaced in Al-Suwayda where she was facilitating communication between the displaced and the hosts. This cooperation was necessary in order to break stereotypes and overcome some barriers between the two parties. Eighteen days after her father and brothers were arrested, she participated in an olive harvest and pressing day in order to distribute oil for the displaced. The vineyard's owner was really excited to have her among them and introduced her to everyone as a "journalist from Homs". Before she reached home at the end of the day, news had reached her: "The security forces are asking about you. They arrested some young men to know more about you and your activities."
Yasmine quickly fled to Jaramana then Beirut where she stayed for two and a half months before it became clear to her that she would not be able to return to Syria. This sobering fact prompted her to seize a media training opportunity in Turkey where she stayed for two and a half years. She worked with the Center for Civil Society and Democracy, the Assistance Coordination Unit, and Saidet Souria (roughly translated as "The Woman of Syria") magazine, until Reporters Without Borders nominated her for a training scholarship on Middle Eastern studies in the United States.
Over there, Yasmine met a German artist who lived next door to her for three months. She ended up inviting her to Berlin; a turning point in the life of the young girl hailing all the way from the small village of Al-Husn.
After spending 4 months in Berlin, she decided that she would not apply for asylum. Instead, she spent her time developing her current project, a non-profit organisation called "Women for Common Spaces". It works with Arabic-speaking women, especially Syrians, to create an individual woman's memory of her refuge through writing. The main goal is to collect these women's stories, written in their own style, and publish them. Six booklets have been out so far in both Arabic and German mainly including the stories of Syrian women, but also stories of women from Yemen, Algeria, Palestine, Egypt, Bahrain, Iraq, and Morocco.
Last year, Yasmine launched a new idea: developing the capacities of young women leaders at the local level first, in Berlin and then abroad, and motivating young Syrian women to think about a state of political representation that is truly needed. "We need to be active in matters related to asylum and integration. It is time to stop being recipients and to refuse limiting our roles to mere responders." Berlin's local government adopted the project without any modification.
We need to be active in matters related to asylum and integration. It is time to stop being recipients and to refuse limiting our roles to mere responders.
Work for Yasmine is imperative to guarantee her presence in Europe without having to apply for asylum. She was previously worried that bearing the status of an "asylum-seeker" would prevent her from visiting her mother in Lebanon. "I wanted to be independent", she explains, "seeking asylum would restrict me." They young woman is still unsure of her future plans. Everything that happened with her over the course of the years was not the result of much planning.
In addition, Yasmine is currently engaged in an emerging partisan political experience with the Ahrar party – the Liberal party of Syria. Today, she heads the party which includes a number of Syrians inside the country and abroad. These members are united by the same values and political visions, through which they seek to enhance the participation of Syrians in political life and public affairs as well as to provide political organisational alternatives that have long been said to be non-existent.
Yasmine currently owns a few hand-made straw dishes, just like the ones her grandmother used to make in Al-Husn, the village she left abruptly without the chance of saying a proper goodbye. "I have left Al-Husn, but I'm not really sure that Al-Husn has left me."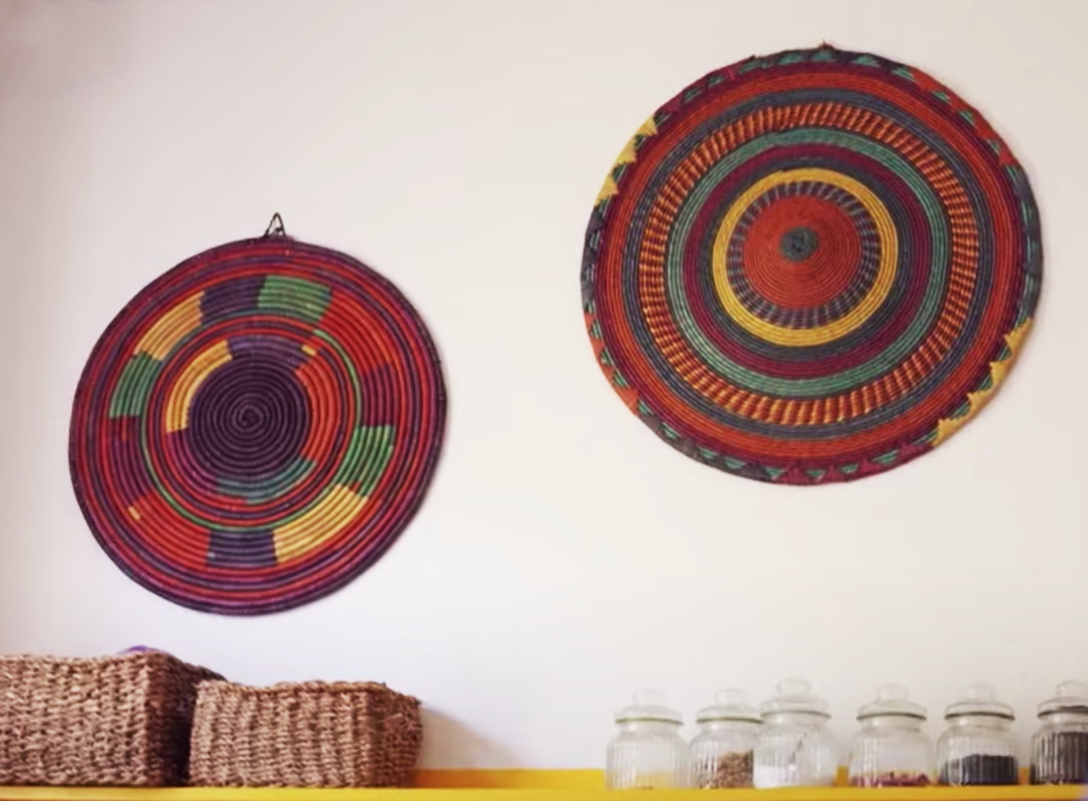 The empowerment afforded by "asylum-seeking" to Syrian women has become both real and tangible in neighboring countries to Syria in terms of economic and social activity, skill-development, as well as independence, which is "one of the rare positive aspects of the Syrian war."
What was previously rejected in terms of activity, work, and socialization of Syrian women in some societies, has become a fait acompli in the countries of asylum, as mounting financial burdens required women to work. Furthermore, distance from the constraints of traditional societies helped husbands to accept this change and encourage it, rather than opposing it, a fact which clearly highlights the role of societal pressure in pushing husbands to hold on to male authority. This hold declined when social tensions decreased due to geographical distance and the decision to take up residence in places where women seem to enjoy more freedom and space to initiate.
Moreover, social practices shifted to mirror the surrounding environment of the refuge community, and not the community which the refugee originally came from. For example, girls in schools, neighborhoods, or activity centers for refugees have built common and public friendships with members of the opposite sex, a step which was not quite common in their original environment, or at least was not as open and mainstream.
There is a number of social reasons, some of which have a very feminist aspect, that may be just as important as the other causes affecting the issue of return, such as security and the economy. These reasons include but are not limited to: the empowerment of women, the shift in social customs related to the age of marriage, friendships with the opposite sex, as well as other norms that are consistent with the customs and practices of the host community. Furthermore, the younger Syrian generation who are now between the ages of 17 and 18 and who built their memories and social relations in the country of asylum and its respective society only know what their parents say about Syria and what they see on the news, which, most often than not, does not encourage them to build a positive perception of their homeland. The aforementioned reasons serve as reminder of the main feature of a refugee: the fact that he or she is a human first and that time plays an important role in changing factors affecting return.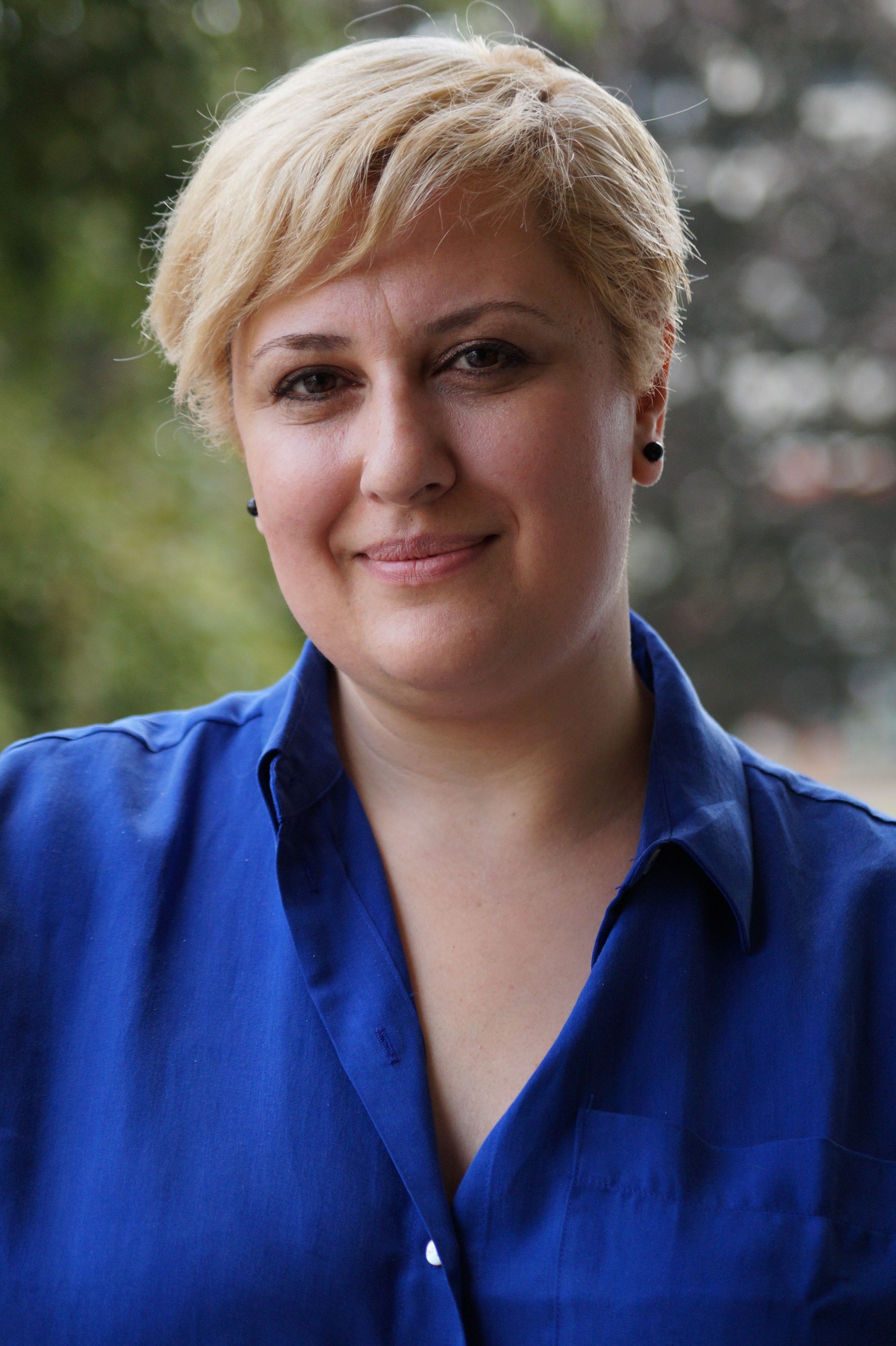 The issue of women's participation in society and politics might seem secondary in the life of Syrian women within the country and outside of it. However, it lies at the core of her development as the United Nations Women (UN Women) considers that "despite the fact that Syrian women are finding themselves in leading roles, they still face challenges in political participation." The organisation also notes a number of positive achievements such as the participation of around 30% of women in the Constitutional Committee, the positive amendments to the Personal Status Law, increased involvement in training and skill development, in addition to the growth in women entrepreneurship since the beginning of the conflict in Syria. However, "women's direct participation in high-level political efforts and the percentage of women in parliament remain disappointingly low. Furthermore, discriminatory legislation persists."

According to the same international organisation, the Arab region records the lowest participation of women in political life in the world and ranks the lowest in political participation in the Gender Gap Index with a rate of only 15.2%. The region lags behind the global average of 22.1% of women representation in parliament. Despite all of that, some countries have made efforts to include gender equality in constitutions and policies, including the provision of a quota system, which is the exception rather than the rule.